Home » Cams Reviews »

XloveCam
XloveCam amateur girls with real nude chat rooms. Let's be honest what fuels this legit free sex cams sites is the turnover. So many new cam girls and hot young webcam girls join here each day. Try www.xlovecam.com
| | |
| --- | --- |
| Website | www.xlovecam.com |
| Model Speaks | English, العربية, Português do Brasil, čeština, Deutsch, Dansk, ελληνικά, Español, Suomi, Français, עברית, Magyar, Italiano, 日本語, 한국어, Nederlands, Norsk, Język polski, Português, русский язык, Română, Slovenski jezik, Svenska, Türkçe, Tiếng Việt, 中文 |
| Payments | Visa Master, Card Diners, Club Discover, JCB, PayPal, Paysafecard, Wire transfer, iDeal |
| Phone | 3-110-405-4473 |
| Email | [email protected] |
| Mobile Friendly | Yes |
| Languages | English, العربية, Português do Brasil, čeština, Deutsch, Dansk, ελληνικά, Español, Suomi, Français, עברית, Magyar, Italiano, 日本語, 한국어, Nederlands, Norsk, Język polski, Português, русский язык, Română, Slovenski jezik, Svenska, Türkçe, Tiếng Việt, 中文 |
Pricing:
| Tokens | Price | Discount |
| --- | --- | --- |
| $4.40 | $5 | |
| $8.90 | $10 | |
| $22.20 | $25 | |
Private Shows: Starting at $1.10/Minute
Premium: Each performer sets their own V.I.P. subscription cost
Features of XloveCam
Wide range of show types: trans, gay, threesomes, foursomes, etc. Standard ones like male or female are also available
Advanced means of communication: comments, gifts, private messages
Public model ratings and reviews to get to know every model way better
Weekly offers for registered users like free topless Mondays or other promotions for regular visitors
Advanced search tools like CamRank, show rates, actions panels, etc. to find models with specific fetishes or physical traits and the ones who'll be the most suitable for you
Pros
Localized platform
Personalized content based on your search history
Active profiles
Convenient model previews and ratings
Cons
Pricey webcam shows
No iOS or Android app
No location search
Xlovecam is another large online premium cam site established in the late '00s like LiveJasmin and Flirt4free. It rose to popularity not long after its opening and has won prestigious awards like "Best cam site in Europe" since then. Like its competitors, it runs a mixed service that offers live cam streams, performances, and private sessions for interested users.
Diversity has always been its biggest strength. It lets performers from all over Europe and beyond register, watch, and perform. It's a true hub for the horny and interested, and most visitors find Xlovecam shows and models unforgettable.
However, like most adult cam sites, Xlovecam is far from perfect. Great shows and hot models are only a small fraction of what makes a great camsite. In this review, let's look at all those other important aspects that make up the full experience.
What's Xlovecam?
Xlovecam is one of the largest European cam sites on the internet. It boasts of over 100 thousand registered models, stream archives dating back decades, as well as free chat features that let you interact with models of your choice.
It's a premium webcam service for people with discerning tastes and means. This is an assessment of its various parts and features.
How do Xlovecam show and chat work?
Xlovecam runs on a premium model with very generous free content and support. You interact with the platform by heading over to the free chat area of a model, where you can chat and flirt with them. If you're unregistered, you'll get ushered off only after a minute, but registered members get more access. After the chatting comes the show, which can be public, or private depending on your pockets, membership status, or preferences.
What are Xlovecam models like?
Xlovecam has very loose registration requirements, and this means that it's essentially open to anybody who's attractive, passionate, and willing to stick by their rules. There are over 100 thousand models of different races, genders, sizes, and sexual orientations. You'll find Milfs, transsexuals, gays, teenagers, couple, and lesbian performers on the Xlovecam. Each model has a page, which typically contains:
Promotional videos
Picture albums
Recorded live sessions
List of other private benefits reserved for subscribers
Xlovecam's free marketplace system is one of its biggest advantages and limitations. While the policy advocates volume, which allows at least 200 performers to be online at any given time, it doesn't allow for true diversity. Some categories on the site are shallow, only hosting 2 dozen models at any given point. The majority of the performers are white women with curvaceous bodies. If you're perhaps looking for gay, trans, black, or even Latino performers, you'll be disappointed.
What is the new Xlovecam site navigation like?
In the past year, reviewers have been going on about a new Xlovecam interface and how it's supposed to be so much better than their previous dated setup. Interaction with the site is manageable.
What you get is decent parameters and an old-looking interface with drab colors of black, red, and yellow. The search filtering options let you choose:
Categories
Ethnic groups
Body types
Hair colors
Buts
Sex parts
Rates
Sex toys
Action panel language
Chat type
Age
Hair length
Eye color
Height
Weight
What's Xlovecam security like?
Xlovecam protects their registered guest's data by using SSL encryption. This means your personal data will be encrypted and made unavailable to Xlovecam. However, it's advised you use an alias with a random email and an E-wallet just to be safe. With both in place, you can enjoy Xlovecam top 5 girls or models worry-free.
What is Xlovecam video quality like?
The quality of the videos isn't the best. Some videos are as advertised, boasting 4k streaming resolutions with no stutters, while the others are the exact opposite. It's sort of a mixed bag, and it's more of a question of what you can afford. Xlovecam show, models, and services substantially rank up when you pay for a model subscription or buy an Xlovecam premium membership pass.
What is Xlovecam pricing like?
As with most online cam sites, Xlovecam has its own currency or credit system. They're called Xlovecam credits, and they're what you use to pay and tip the models. Xlovecam's vision is to create a marketplace where everyone is welcome regardless of their means, and their pricing scheme reflects that.
The models set their own prices, depending on what they think their Xlovecam show or session is worth. The prices can sometimes fall really low, and you can get a minute with a beautiful model for less than $1. Or they're sky-high, and $4 only gets you 1 minute. You should also keep in mind that the rates don't cover private chats or sex toys.
Registration on Xlovecam is free, subscription fees for each model are typically set by them, and premium membership on the platform is about $40 per month. With it, you get access to video archives, chat preferences, seasonal discounts, and bonus packages.
Xlovecam mobile version
There's no Xlovecam mobile app available for Android or iOS, so you'll have to use a browser. The experience is almost identical to the landscape feel of the PC browser. The change to portrait mode takes some time to get used to, but everything from the stream to the chats fairly remains the same.
What is Xlovecam free content like?
If you're new to Xlovecam live shows and models, and you're not quite ready to commit, there are tons of great videos and tokens available to you. As an unregistered guest, you get access to the Free chat only and not much else. However, as soon as you register for free, you can:
Stick around on the chat until it goes private or to a group show
You get access to the model profile
You can view promotional videos
Upon signup, you get access to 1 VIP video of your choice
What is Xlovecam customer service like?
The customer support is fairly decent. They supply an email you can contact them at, provide their physical address in case you want to pop by, and have a live chat feature you can use at any time. Unfortunately, you can't formally call them to lodge a complaint.
Is Xlovecam legit?
Yes, they're. You get exactly what you pay for. Granted, the aggregate cost of things can pile on if you're not careful, but you can enjoy the company of Xlovecam top 5 girls and men without leaving the comfort of your home.
What payment method does Xlovecam support?
You can purchase credits and subscriptions from the site with the following payment methods:
Conclusion
There are a lot of things that Xlovecam gets right and a lot of things they don't. Xlovecam live models are still growing, and new models log in every day. It's still miles ahead of most cam sites on the internet today. It promises a good enough experience and offers decent benefits for the price. Join it today to get your pleasure!
Xlovecam FAQs
Can I use Xlovecam without signing up?
Yes, you can. But you can only view free videos and free chat, which lasts for about a minute.
Which is better, a premium subscription or a model subscription?
Both have their advantages, but the Xlovecam show premium subscription will serve you better. You get access to different models.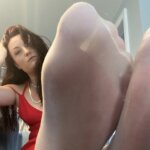 Nylons Rock 🎸& must go on my legs, Immediately. Musical 🎹 Witty 😈 Stoner